Gillette Venus Breeze Hair Removal Razor for Women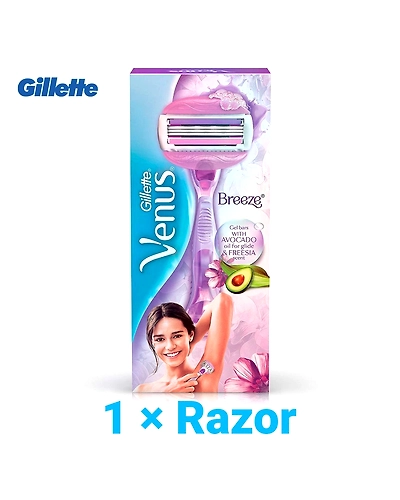 Gillette Venus Breeze Hair Removal Razor for Women
| | |
| --- | --- |
| Brand | Gillette |
| SKU: | BM1103 |
| Availability | In Stock |
Write a Review
Product Description
Module 1Gillette venus breeze is the perfect solution for smooth and easy hair removal. Simply apply water, glide venus breeze against the direction of hair growth and then wash and apply your favorite moisturizer. The in-built gel bars with avocado oil for glide and freesia scent contain rich body butters and leave you with your smooth venus skin in a few minutes.
In built gel bars with avocado oil and body butters for glide.
Scent of freesia flowers.
Flexible pivoting head that glides smoothly along your curves.
Rounded head with three movable blades that removes even fine hair.
Easy grip rubber handle for regular use in the shower.
Removes hair without the pain and no strong chemicals.